Our Services
Our Services
Our Services
Check out some of our services.
Account Opening
Open a savings account in any bank of your choice
Deposit or Withdrawal
Top-up your bank account or withdraw cash without hassle
Bills Payment
Settle your utility bills and subscribe to cable TV with ease.
Funds Transfer
Send money quickly to any bank at any location.
Airtime Top-up
Recharge your mobile phone with airtime from your service provider.
Thrift Contribution
Join any of our thrift communities within your locality.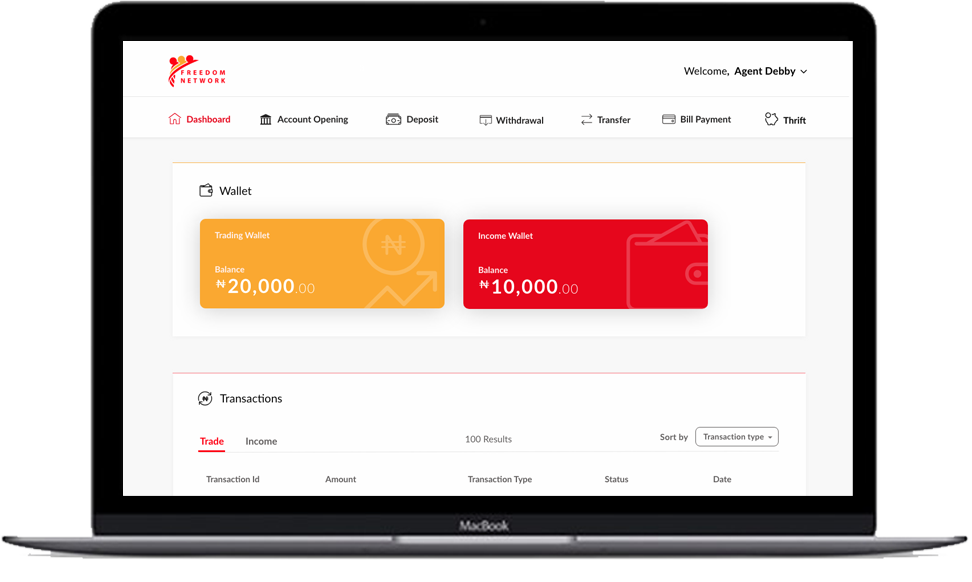 Get your Freedom Thrift Card
Have the flexibility to move cash around, carry out financial transactions conveniently and quickly with no paper trails to slow you down.
With Freedom Card you have a secure way to save money even without owning a bank account. You can carry your money on your freedom card from one descriptionation to another and convert the amount whenever you need it.